Charcoal Portrait
Commission a 14"x 11"
Charcoal Portrait on Toned Paper
Frame, Tax and US Shipping Included!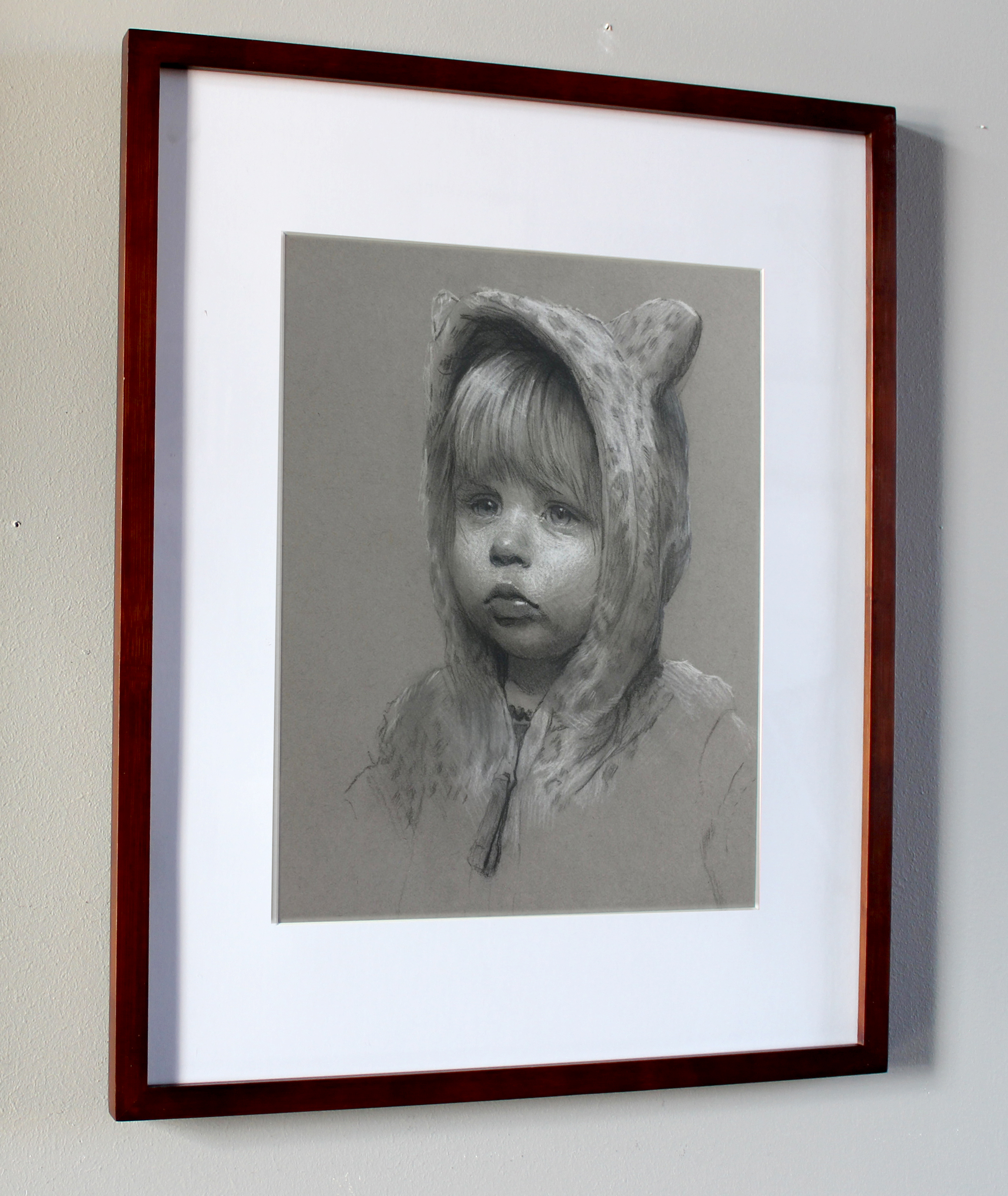 Commission Details

Single Subject Head and shoulders compostion (see example above)Drawing Size: 14"(height) x 11" (width) Paper: Strathmore 400 Series, 100% recycled, 80 lb. / 118 gsm. acid freeFrame Size: is 20"(height) x 16"(width) Frame: Neilsen/Bainbridge, EcoCare frame with Acid Free Mount. Choice of 3 finishes. Shipping: US Residents receive free shippingInternational Shipping: custom quotes will be generated3-4 weeks for deliverySale ends midnight Dec 31st 2017
A hand drawn Portrait is a priceless work of Art that aims to capture the essence, emotion and unique character of the Subject. It is a unique heirloom to be passed down through the generations.
Commissioning a high quality work of art is an experience to savor and the pleasure of owning an original drawing far outlasts the experience of its creation.
Commissioning a Portrait
I work from live sittings when possible and digital photographs. If you want to provide a photo for consideration. email me a high quality scanned image at: dm@dominiquemedici.com.
If you are commissioning a posthumous portrait you can submit your images for review. I will assess the quality of the photos and let you know what your options are.
Process
1. During our first discussion we will
Go over the process of painting the portrait.

Talk about the composition of the portrait and the best angle to convey the subject and their personality.

Consider lighting and clothing choices.
2. We arrange a studio sitting and photo shoot
During the scheduled sitting of 2 hours, I will sketch the sitter and take reference photos.

Photos will be reviewed with the client for feedback.

The drawing will be completed within 3-4 weeks
3. Completion and Delivery
Once the portrait is finished I will invite you to the studio for a viewing and collection or send a photograph of the painting to you for approval before shipping

Local clients are welcome to come to the studio to pick up the finished drawing and be present for the signing.

Charcoal drawings will be sprayed with fixative before shipping.

For US residents shipping is included. And will be mailed via FedEx Ground.